Gas Fork Lift Truck 2.5 Ton Gasoline Truck which equipped with Nissan K25 engine is powered by both gasoline and Liquefied Petroleum Gas as dual fuel. This type forklift included the device of gas tank, converter and bracket. SHANTUI Gas Fork Lift Truck 2.5 Ton Gasoline Truck has low pollution and lower noise which is popular used in Russia, Australia and South America.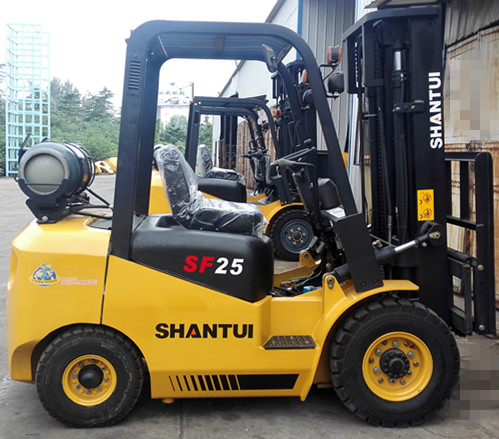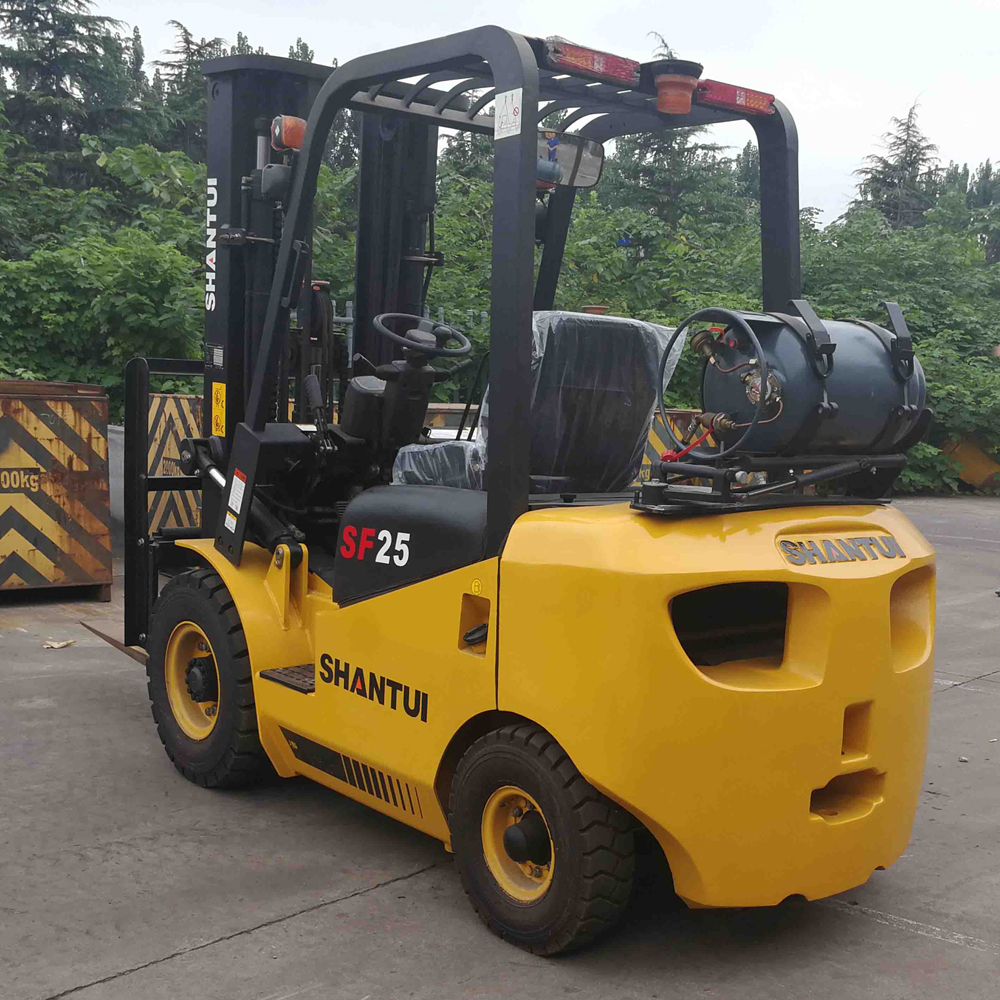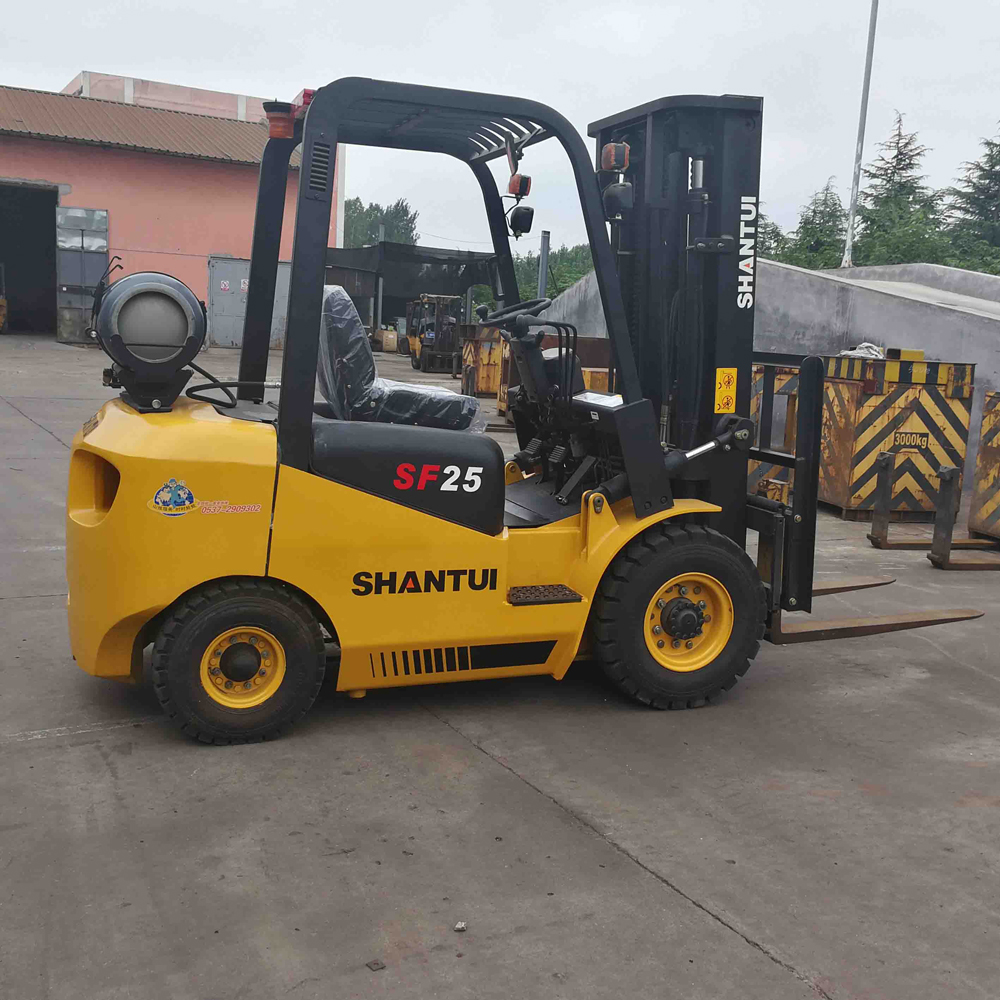 Advantages of SHANTUI Gas Fork Lift Truck 2.5 Ton Gasoline Truck:
1. The working device has a roller type, "J"-shaped mast, "C"-shaped outer mast with free hoist, and secondary telescopic mast, providing excellent lift performance;
2. With a mechanical drive system, front axle drive and rear axle steering, the machine has excellent travel and traction capabilities;
3. The electric system uses intelligent electronic instruments, which can automatically measure water temperature, fuel level, and engine oil pressure; the connectors have a special water-proof seal structure, ensuring safe and reliable operation;
4. The ergonomically designed, comfortable cab with FOP function provides operators with a safe work environment.
5. The steering system uses a steering gear with hydraulic boost, which makes it flexible and easier to steer;
6. Shock absorption system: the cab/cab canopy is equipped with a shock absorption system. The control device, canopy, and operator seat are installed on the cab/cab canopy, which greatly reduces overall machine vibrations and provides the operator with a comfortable work environment.
Company Profiles

Shandong Volin Heavy Machinery Co.,ltd. is a subsidiary of Shantui Group. It is professional manufacturer and supplier of Shantui forklift trucks. Our main products include diesel forklift, electric forklift and gasoline LPG forklift, construction machinery like bulldozer, wheel loader, excavator, motor grader and road roller and construction machinery parts.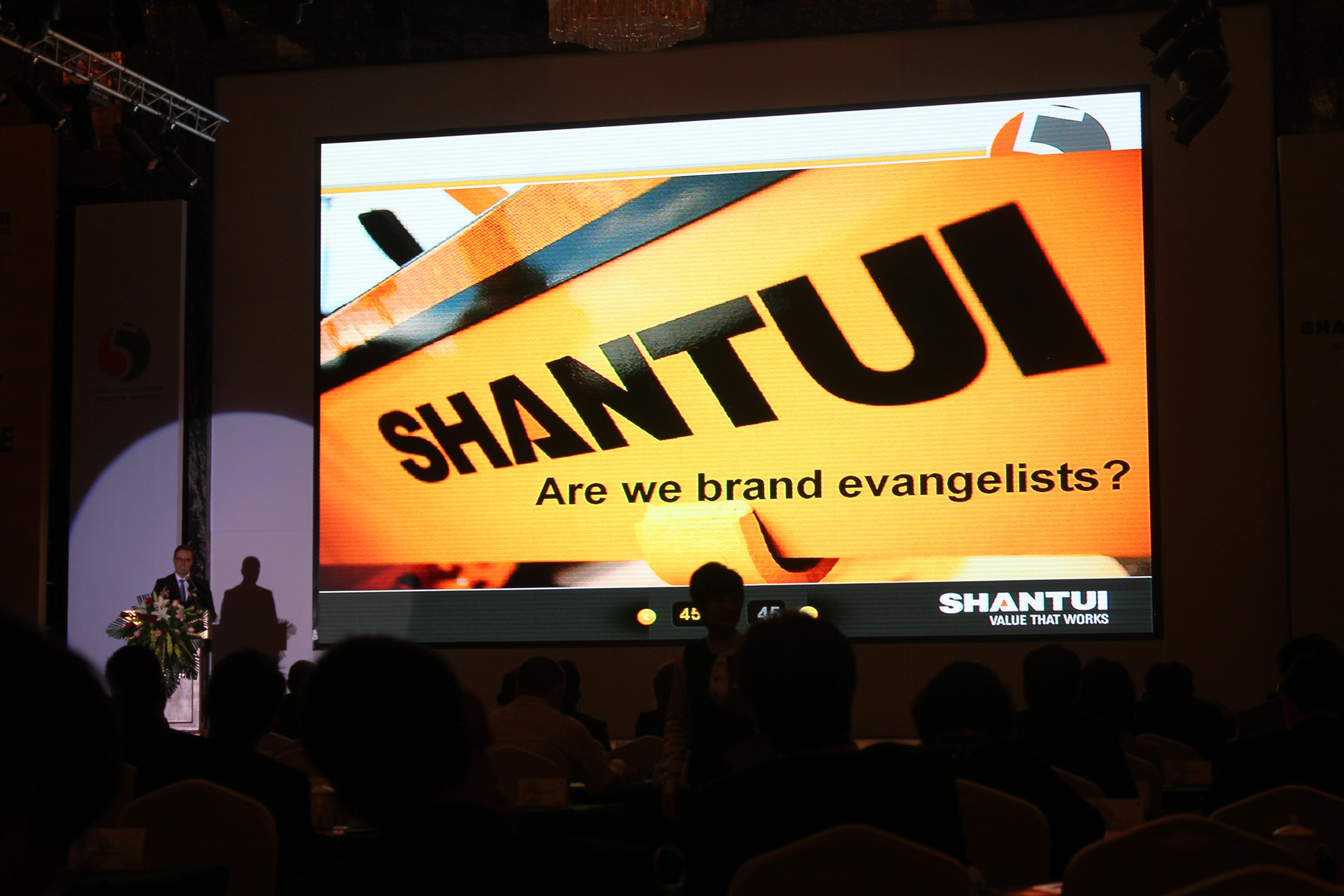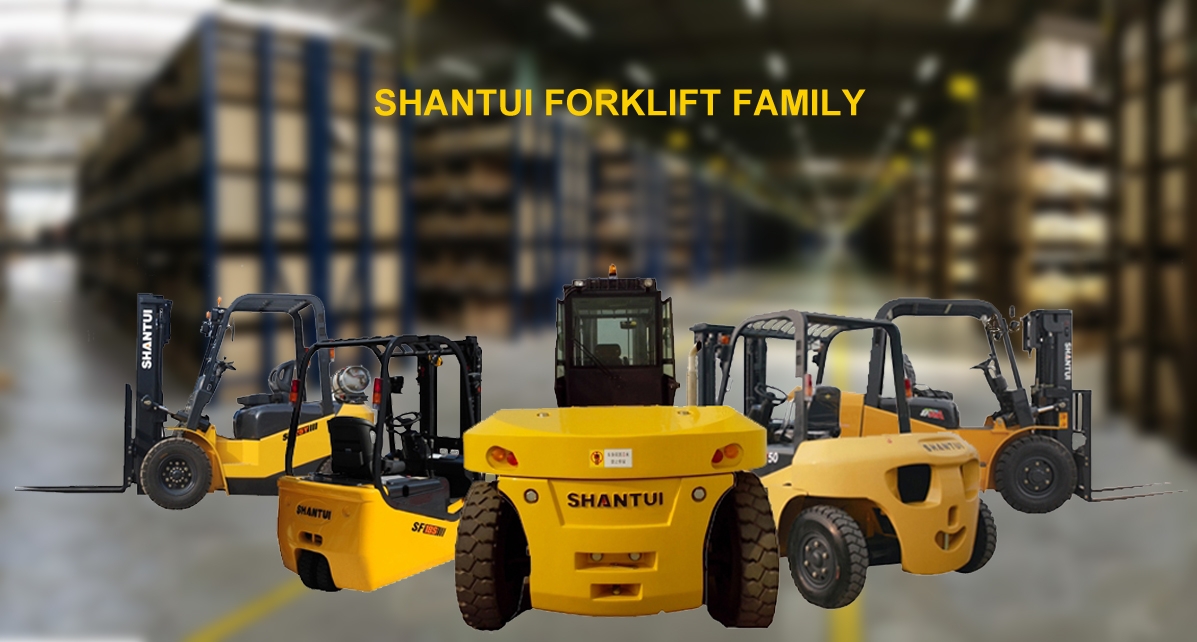 SHANTUI FORKLIFT
●One of the largest China forklift company
● World top 50 machinery manufacturer
● Member of top 500 enterprises in China
● Export to over 130 countries
●International Certification: ISO14001 Environmental Management, CE Certification
We are the manufacturer of SHANTUI forklift which can provide the series as follows:
1 ton to 25 tons diesel forklift, 1.5 tons to 3.5 tons Gasoline & LPG forklift, 1.5 tons to 3.5 tons electric forklift.
Manufacturer Advantage:
1. Factory direct, discount price, quality and reputation protection.
2. Perfect after service system.
3. Original accessories support.
Company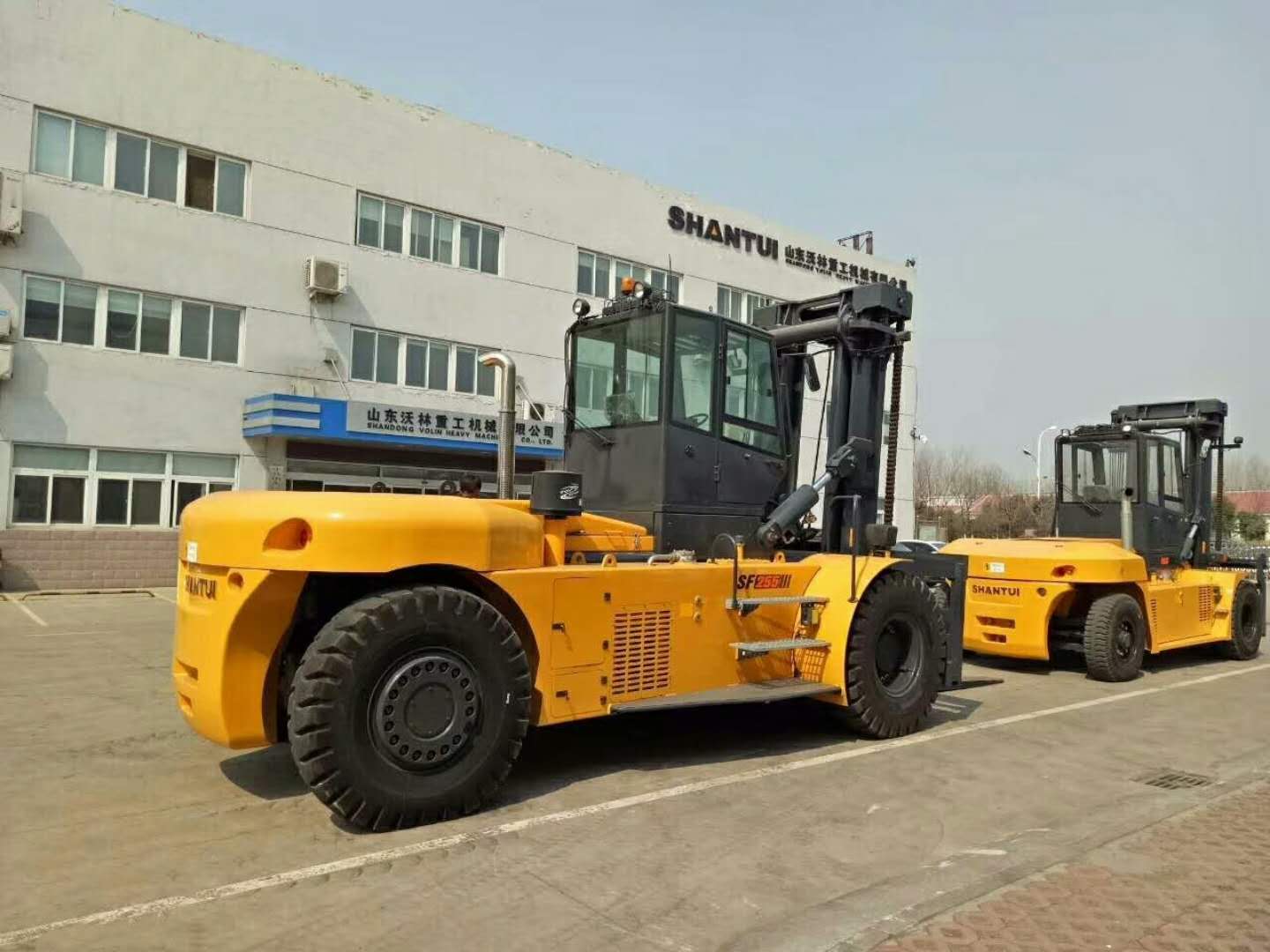 Production Line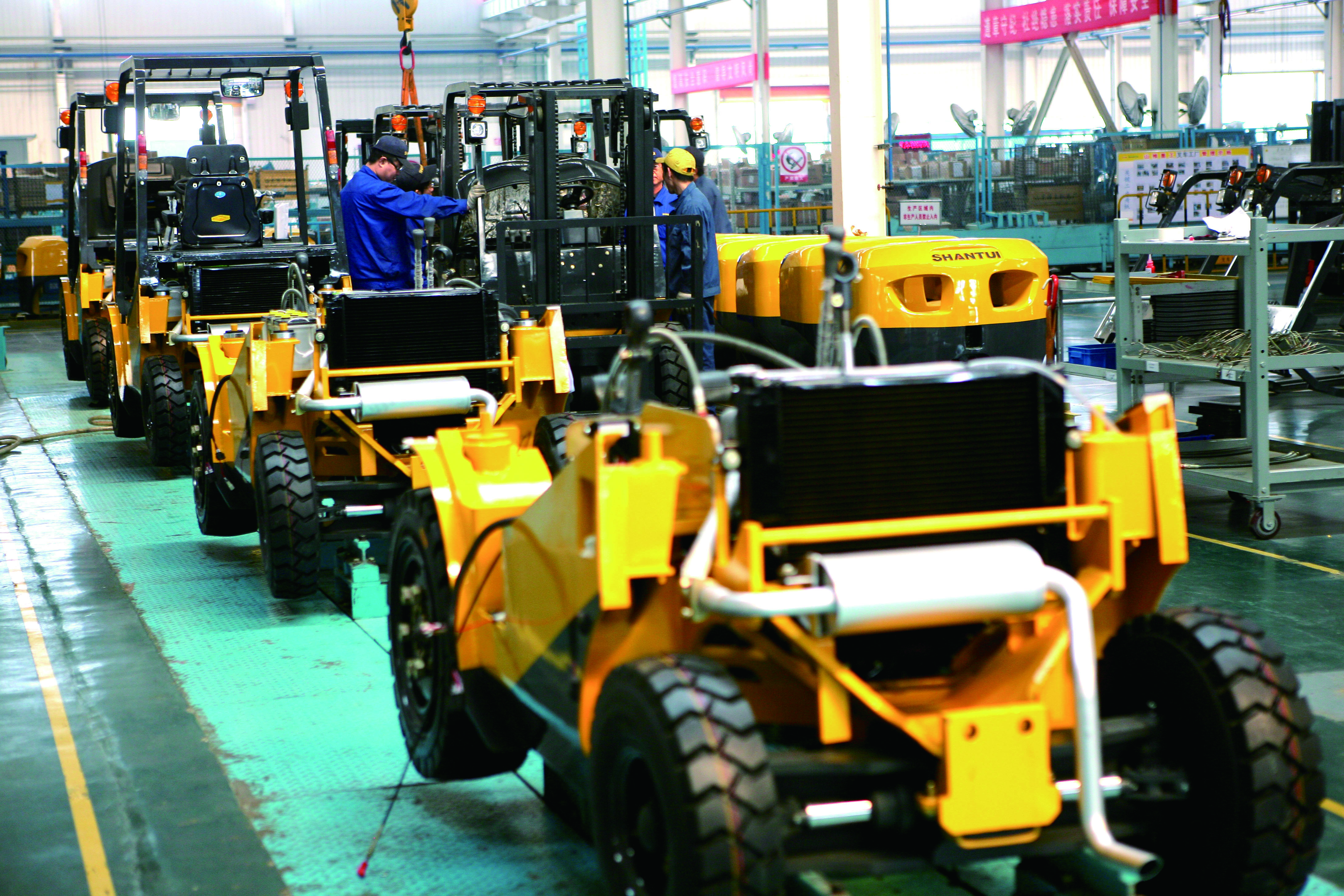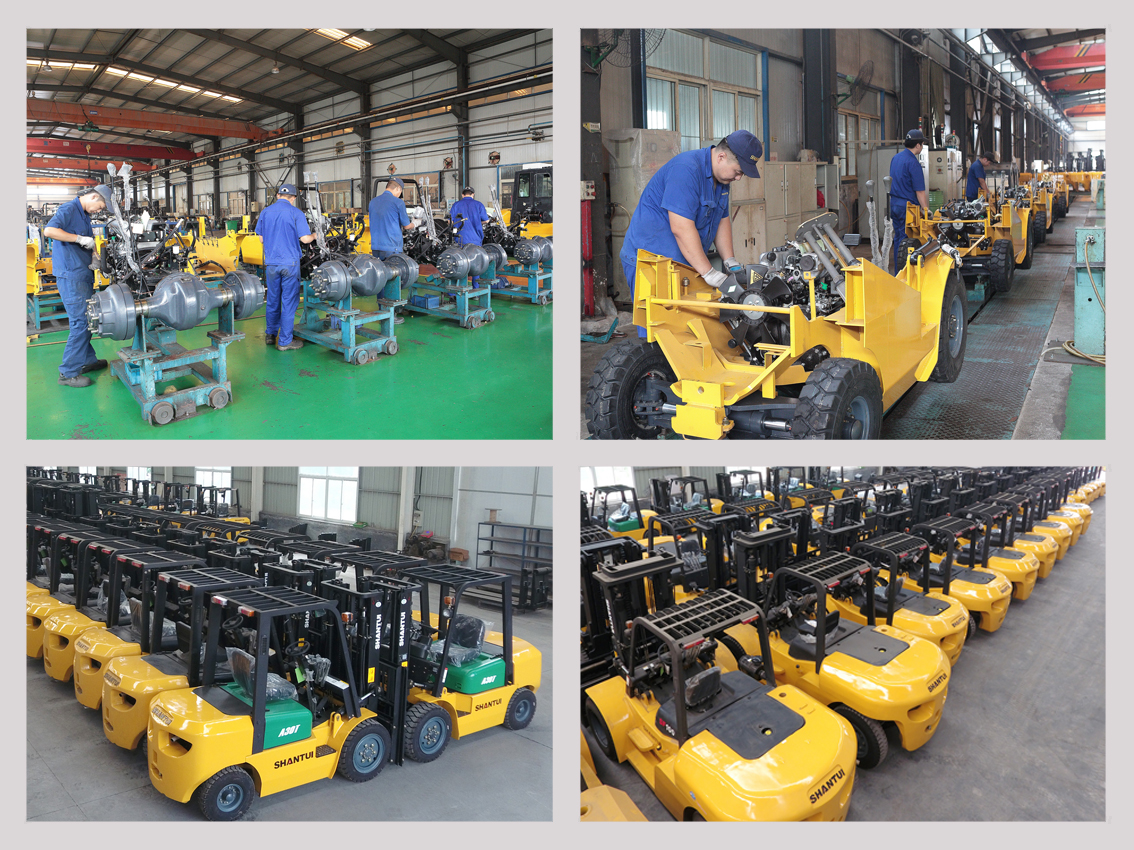 Trade Show: Canton Fair
Products Range