3 Ton Cheap Forklift Price with Good Performance is powered by diesel, with a rated load of 3 tons and a standard lifting height of 3 meters. Mast can be designed from 3 meters to maximum 6 meters, and full free lifting mast is widely used inside the container.3 Ton Cheap Forklift Price with Good Performance is equipped with XINCHAI engine from China or ISUZU engine original from Japan.Based on the standard configuration, there are optional configuration of attachments, such as side shifter, paper roll clamp and bale clamp, etc. In addition, solid tires and double front tries can replace the pneumatic tires.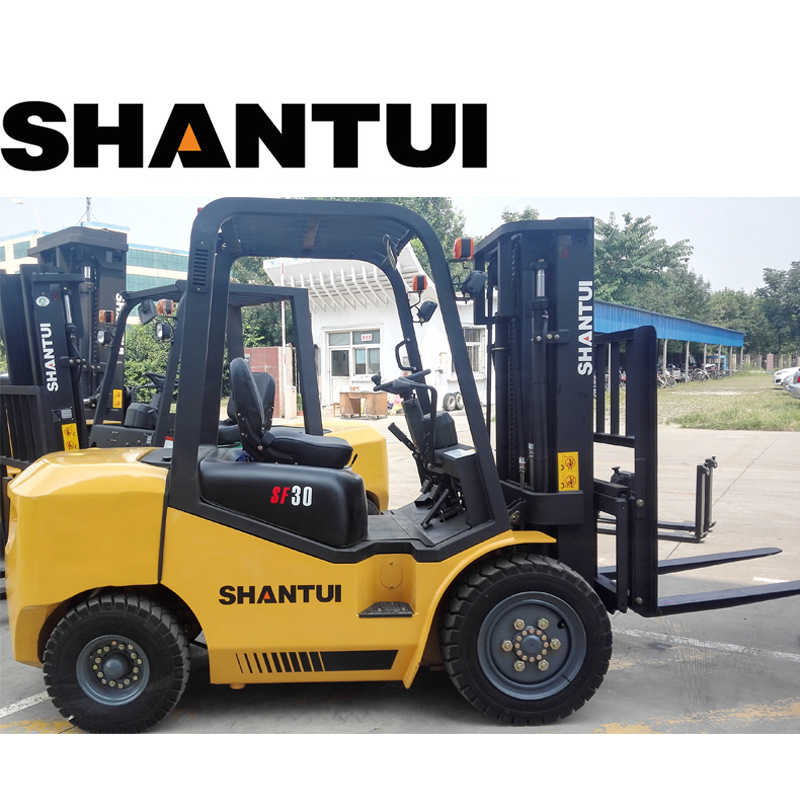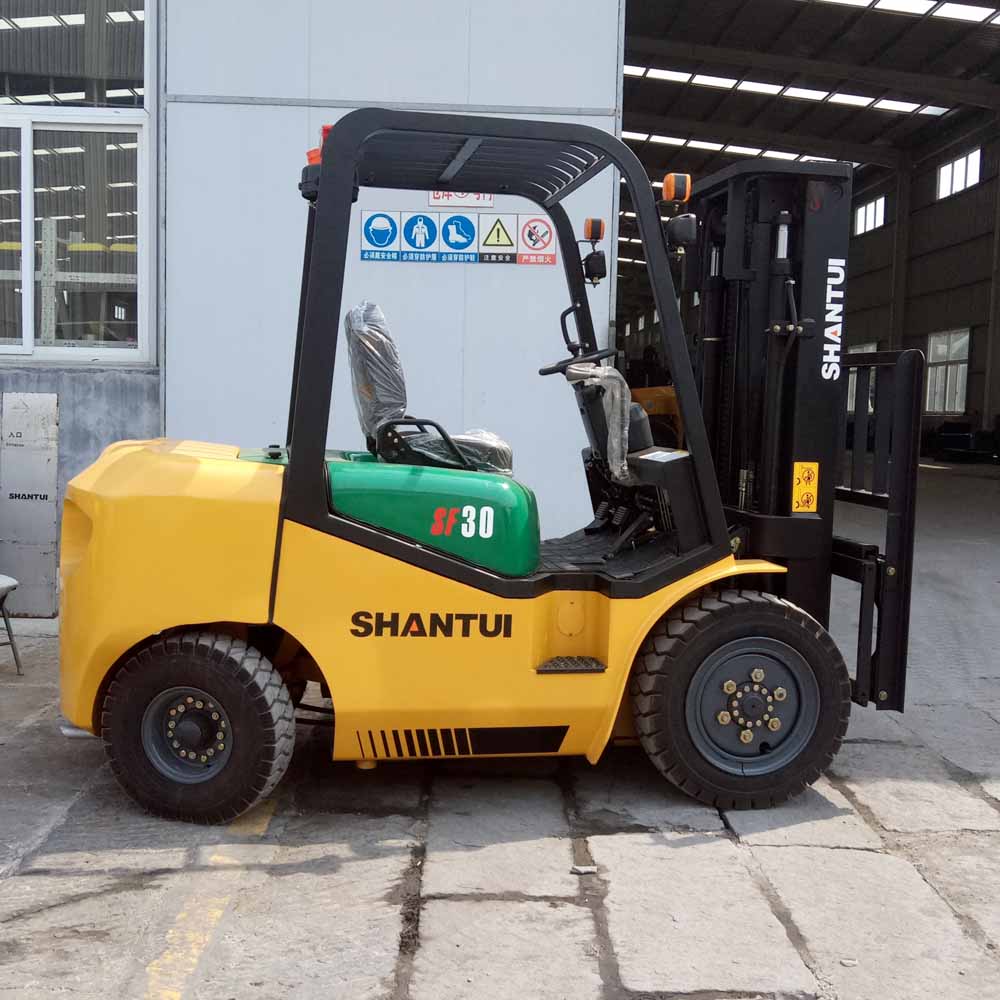 Advantages of SHANTUI 3 Ton Cheap Forklift Price with Good Performance:
1. Excellent driving system.
With an automatic or manual transmission, front axle driving and rear axle steering, the forklift has a small turning radius and stable working.
2. The ergonomically design.
With FOPS fall down protect system and suspension seat which provides operators more safe and comfortable work environment. Wide vision mast, operator can see more clearly.
3. Shock absorption system.
The forklift`s canopy is equipped with a shock absorption system and the control device, canopy, operator`s seat are installed on the Chassis.
4. Advanced key components.
Core parts such as engine and transmission and hydraulic system all buy from top suppliers.
Company Profiles
Shandong Volin Heavy Machinery Co.,ltd. is a subsidiary of Shantui Group. It is professional manufacturer and supplier of Shantui forklift trucks. Our main products include diesel forklift, electric forklift and gasoline LPG forklift, construction machinery like bulldozer, wheel loader, excavator, motor grader and road roller and construction machinery parts.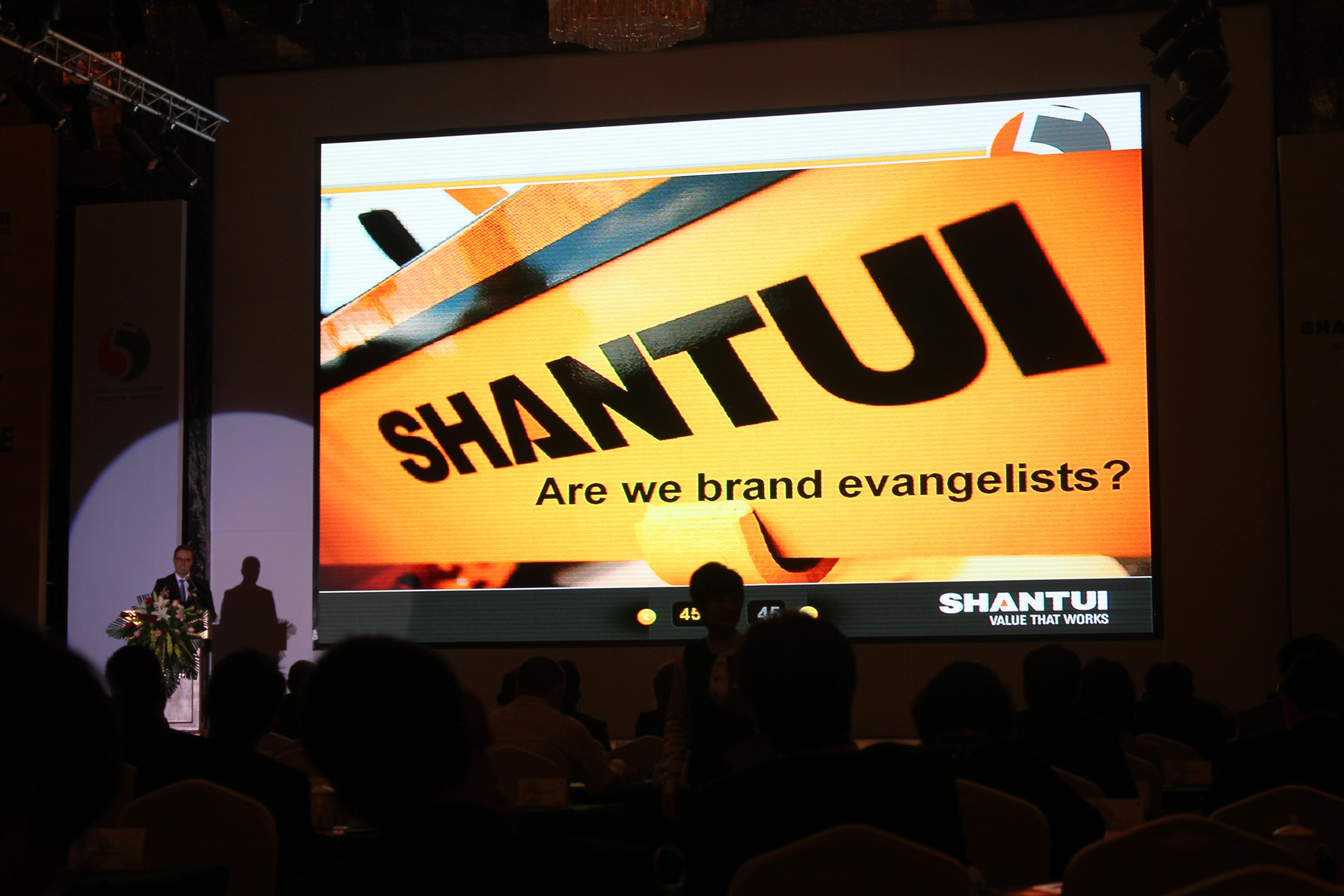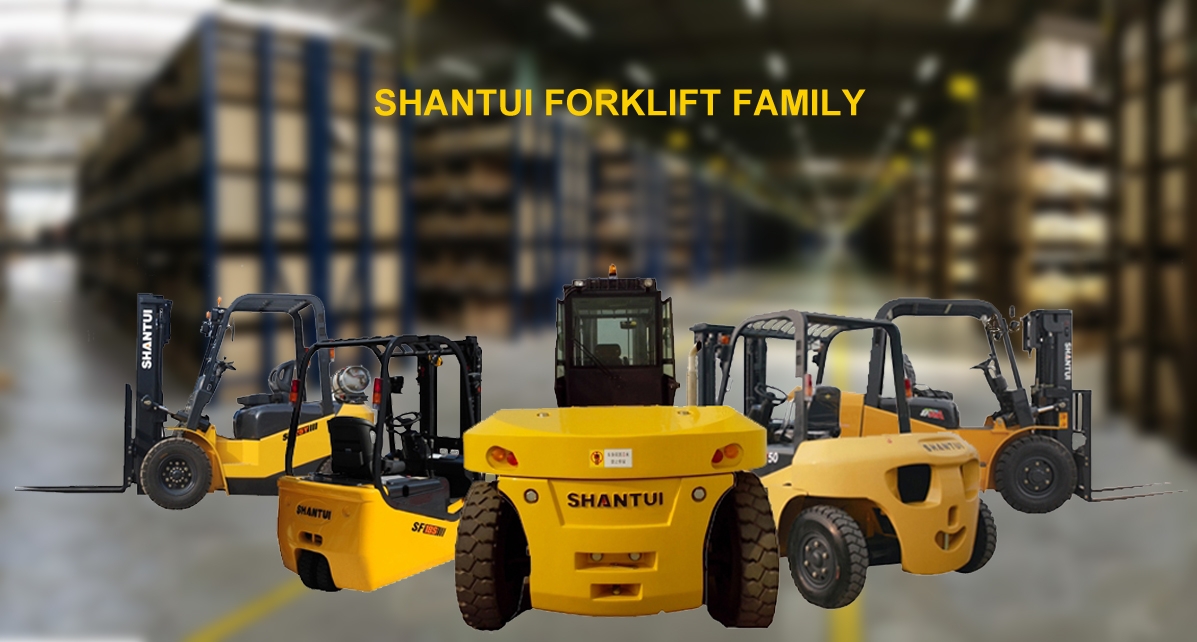 SHANTUI FORKLIFT
●One of the largest China forklift company
● World top 50 machinery manufacturer
● Member of top 500 enterprises in China
● Export to over 130 countries
●International Certification: ISO14001 Environmental Management, CE Certification
We are the manufacturer of SHANTUI forklift which can provide the series as follows:
1 ton to 25 tons diesel forklift, 1.5 tons to 3.5 tons Gasoline & LPG forklift, 1.5 tons to 3.5 tons electric forklift.
Manufacturer Advantage:
1. Factory direct, discount price, quality and reputation protection.
2. Perfect after service system.
3. Original accessories support.
Company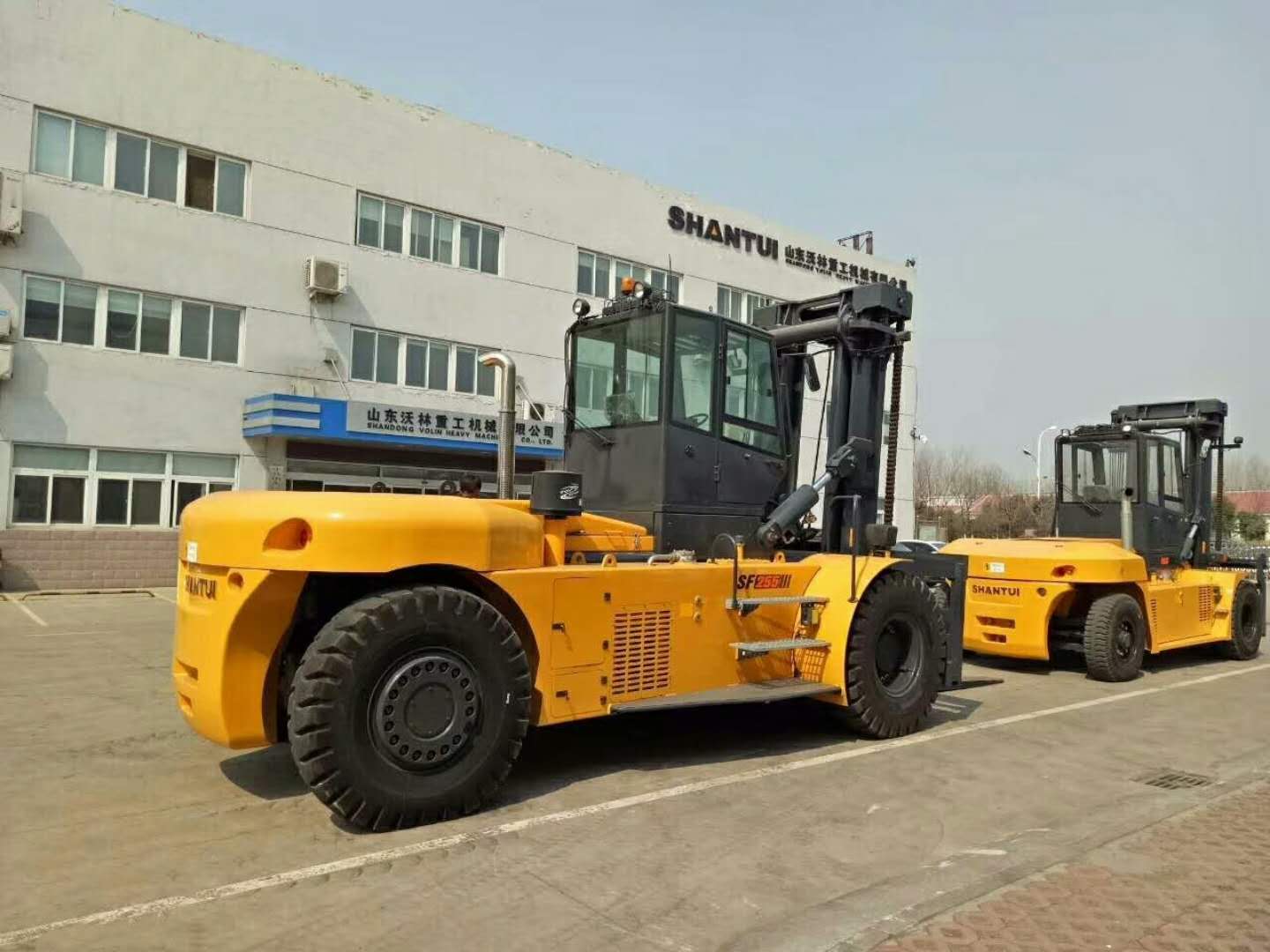 Production Line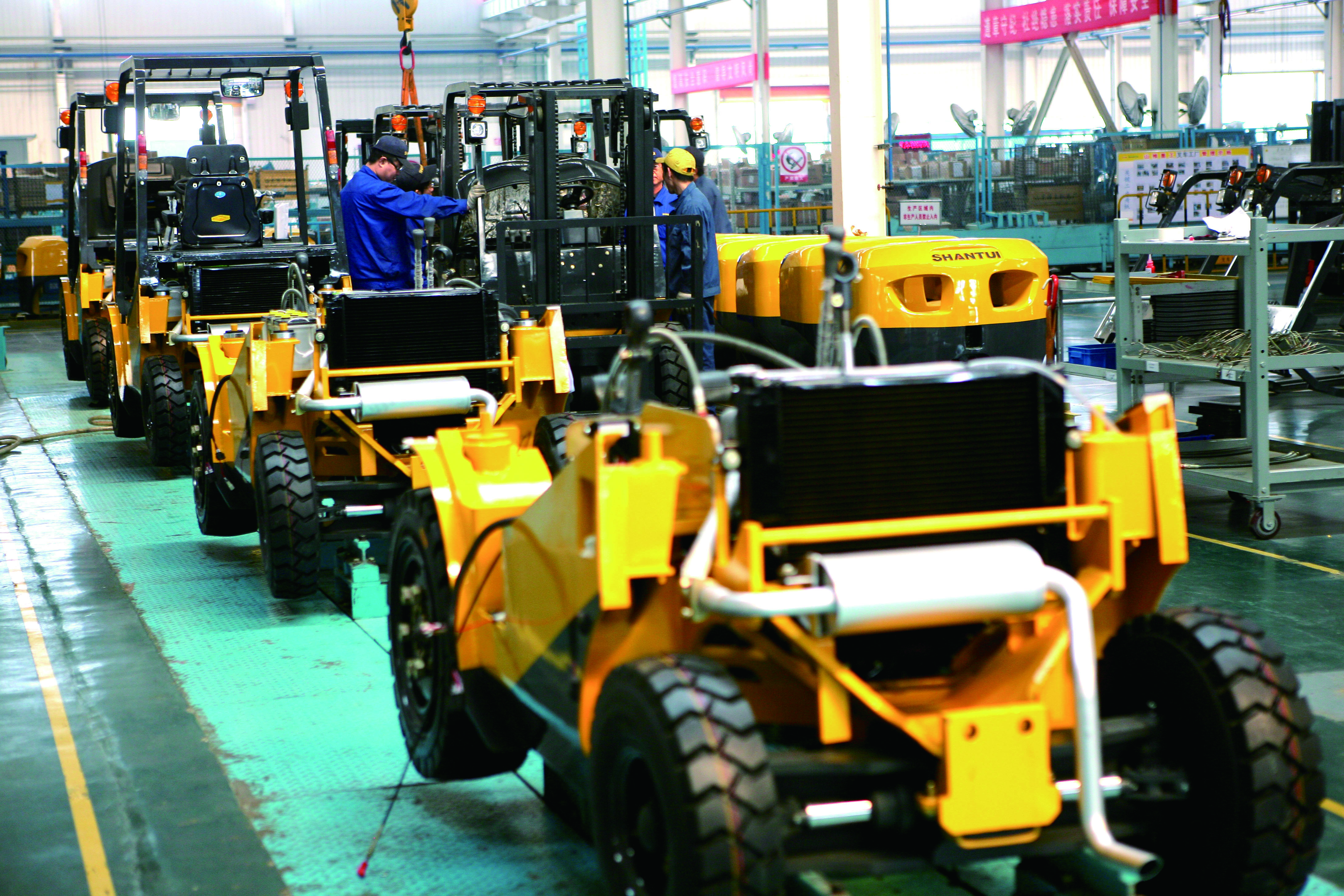 Trade Show: Canton Fair
Products Range